We have mostly Cleveland TV-related items today...in fact, all of them are...
BIG APPLE BOUND:
OMW has learned that ABC affiliate WEWS/5 in Cleveland will be losing reporter Carolina Leid.

Ms. Leid is leaving "NewsChannel 5" for the nation's largest TV market, New York City. She takes a reporting job at ABC O&O WABC/7 in the Big Apple.
Carolina's last day at 3001 Euclid will be December 28th.
OMW hears that WEWS is looking for her replacement...
AC WITH JN:
Long-running WEWS weekend show "Academic Challenge" enters its 40th season this weekend with a new host.
Station weather forecaster Jason Nicholas, who's been filling in for the vacationing Mark Johnson this week, will front the high school quiz show this season.
Previous "Challenge" hosts include Adam Shapiro (now with FOX Business Network as a Washington, DC-based field reporter) and another weatherman most associated with the show in his long run as host, former WEWS forecaster Don Webster.
"Academic Challenge" starts its season Saturday night at 7 PM on Channel 5...

LANDING IN NEW ENGLAND:
This actually happened a few days ago...so long ago that the Drooling Male Message Board types have already dissected it backwards and forwards.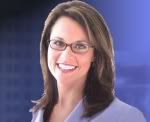 But a kind soul grabbed it out of that discussion and forwarded it to us, sans-drool: Former WOIO/19 "19 Action News" morning anchor Allison Alexander has landed.
In fact, she's rejoined her former news director at Reserve Square, Stephen Doerr, at
ABC affiliate WLNE/6
in the Providence RI TV market.
Doerr came out of consultancy a while back to become Vice President/General Manager of the station licensed to nearby New Bedford MA.
At her new home station, Ms. Alexander is taking over an evening anchor slot when she joins WLNE on January 1st.
A Providence Journal article
notes that Allison's contract with WOIO was "reportedly not renewed" in September, though we were hearing those rumblings back in July.
As we said in our earlier report on Mr. Doerr's new job, WLNE is considered by industry observers to be basically "the third station in a two station market", with the other two Providence-based network affiliates dominant in Rhode Island...
THAT SUIT:
You might have noticed that OMW has not provided "blow by blow" coverage of that infamous wrongful termination lawsuit against WOIO by former managing editor David Eden.
Simply put, we don't have a department that covers the television equivalent of professional wrestling, so we stayed out of the fray.
But we'll wrap it up here by nodding to the Cleveland Plain Dealer's
report this week
of a "generous financial settlement" between the former "Free Times" editor and the Raycom CBS/MyNetworkTV affiliate in town.
Let's just say that according to the PD's James McCarty, the judge, and the jury's members, didn't really have a favorable view of the Reserve Square work environment - and the jury was about to deliver a costly, quick and unanimous smackdown upon WOIO.
That really doesn't come as a surprise to anyone who's heard anything about the "Action News" operations.
But we were always chuckling at the whole thing to begin with.
Only at Reserve Square would the former editor of one of the market's tabloid weekly newspapers be thrust into the world of television news, with no previous experience on the TV side...