UPDATE 10/20/07 12:30 PM:
A correction to the below...the wedding mentioned above happened two years ago. But we're still happy for Autumn and her now-no-longer-new husband.
Our apologies. The original site didn't say which year "October" was in...
--------------
It's Friday, and EVERYTHING MUST GO!
OK, not everything. Only the random items on our plate and in our brains...
NEW 5'ER?:
Thursday on WEWS/5 "NewsChannel 5", we heard a voice and a name that should be familiar to some of those in the eastern end of the Cleveland market - Autumn Ziemba.
Though we're not regularly able to watch Youngstown market TV, the name rang a bell for us (you don't forget an unusual name like that). Ms. Ziemba was, until recently, the 6 and 11 PM anchor for Youngstown market NBC affiliate WFMJ/21.
What has Autumn been up to, since she left Channel 21 a few months ago?
Well, she
got married
.
Thanks to the folks at TheKnot.com for that one, though it's not terribly hard to find - the wedding page is the very first hit returned in a Google search on Autumn's name. We're assuming the October 1st date was earlier this month.
But professionally, she's doing freelance reporting for Cleveland's Channel 5. OMW hears that for now, that's all...she's a freelancer like former WEWS staffer Lorna Barrett is these days.
New on-air personalities often come in like this - it's the same road that former WKBN/27 anchor Catherine Bosley took to her current job at Cleveland CBS affiliate WOIO/19 "19 Action News", though Ms. Bosley's road had a few more interesting twists.
(Keep that response to yourself, please.)
We'll keep an eye out - and an ear out - for any future moves by Ms. Ziemba with WEWS...
MORE HD, YET?:
We're still waiting for any word of new HDTV additions to the Northeast Ohio wing of Time Warner Cable, as rumored earlier, though Cincinnati Enquirer radio/TV columnist John Kiesewetter reports on his blog that TWC's Cincinnati systems
added two more
: A&E and the History Channel in HD.
But we do have word of one small addition - in parts of the Time Warner system once owned by Adelphia.
An OMW reader passes along word of the addition of the HD signal of Cleveland FOX O&O WJW/8 "FOX 8" in the Time Warner/ex-Adelphia system in New Philadelphia.
We always got the idea that the New Philly/Dover end of the Adelphia cable universe got the short end of the channel lineups for that company, so we're not surprised that the HD side of FOX 8 just showed up there now.
But the former Adelphia system in Cleveland has had FOX 8 in HDTV for a long time...
RANDOM ALLACCESS OHIO STUFF:
The radio trade site reports that Dispatch/RadiOhio hot AC WBNS/97.1 "Mix 97.1" in Columbus ups program director Jay Taylor to "Director of Programming", presumably a title that involves the entire company (i.e. sports WBNS/1460, and the various network services like the radio version of the Ohio News Network, along with new technology stuff like HD Radio feeds)...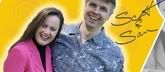 Columbus also gets a new radio morning show, on the airwaves of Christian AC WCVO/104.9 "The River". The outlet adds "Scott and Sam" for morning drive.
But neither Scott nor Sam will sit in the Christian Voice of Central Ohio station's studios in suburban Columbus. They're syndicated out of Seattle, which means program director Kurt Wallace handles the local breaks/babysitting of the feed, with Sherry Abel moving to evenings and new addition Todd Stach handling nights, in addition to his role as promotions director...
Flexible Rubber City Radio programmer Sue Wilson, who is PD of country giant WQMX/94.9 in the Akron market, adds some to her plate.
AllAccess reports that she'll take over programming the company's WVIC in Lansing MI, as it flips to an AC format. The Lansing operation is the only non-local market for the Akron-based company, and of course, Sue is no stranger to the Michigan station's new format...
And Northern Ohio broadcaster Tim Kelly picks up the position of board chairman for the non-profit group which runs the "Conclave" radio conference.
Kelly is Elyria-Lorain Broadcasting's corporate operations guy, along with being the hands-on manager for the company's Sandusky-area stations (AAA WLKR-FM/95.3 and sports WLKR/1510 Norwalk, and country WKFM/96.1 Huron)...