You might guess from the title of this entry that we've found a new guilty pleasure on TV. (And when you're talking about reality TV, "guilty" is pretty much the operative word...well, with exceptions.)
The TV Guide Network, that place where people used to go to get live cable TV listings in the days before digital cable and the Internet, is running the second season of its "Making News" reality TV series.
After a small Texas station gunning for number one grabbed the "Making News" spotlight in the first year, this time it's a struggling (and we mean struggling!) ABC affiliate in Savannah, Georgia, which tags along a sister FOX affiliate for "Making News: Savannah Style".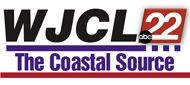 The good folks of
Savannah's WJCL (ABC 22) and WTGS (FOX 28)
allow the TV Guide Network cameras to capture those struggles, mostly with equipment that shouldn't be allowed in a cable access studio or a high school video room. Stuff breaks down so frequently, it's a wonder anything ever makes it to air... let alone a suite of morning and evening newscasts, seven days a week.
And one interesting touch: Until recently, WJCL's official web presence was just down the Information Highway from your Mighty Blog of Fun(tm)...
right here on Blogger
.
What does any of this have to do with Ohio?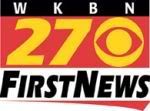 Well, it's mentioned frequently in the series that WJCL has recently been purchased by New Vision Television, which is the current owner of Youngstown CBS affiliate WKBN/27. Like WKBN, WJCL has been through a long series of out-of-town owners the past few years...after a long-time local ownership presence.
And like WKBN, WJCL's sister station "FOX 28" is actually a New Vision LMA of a station owned by...no, we're not making this up...Los Angeles-based Parkin Broadcasting, the entity which holds the license for WKBN's new sister station, ABC affiliate WYTV/33.
And speaking of Ohio, it looks like Parkin's shaping up - for New Vision - to be its version of Mission Broadcasting, the tiny Brecksville-based company that allows Nexstar Broadcasting to run stations it would not be allowed to own otherwise. Mission was once based in the Medina County home of its owner, and was profiled in an Akron Beacon Journal article a ways back.
There's one other WJCL-Ohio connection we uncovered, though we doubt she's on the "Making News" broadcasts due to her very recent arrival.
New WJCL reporter Ashley Olmstead is an Ohio University graduate with time on the air in the state, per
her bio
on the station's website:
Before joining this team I reported at the ABC Owned & Operated station in Toledo, Ohio. My first military related story caught national attention. I broke the story when Toledo, Ohio's mayor forced training Marines to take their urban training drills elsewhere, causing first a local uproar, and then national anger from military supporters after they'd seen it on CNN. My first job in television news, however, was as an Assignment Editor at WTVG 13ABC.
The bio says Ms. Olmstead joined "The Coastal Source" just this June, long after taping of the TV Guide Network show ended.
The show itself is a decent, if a bit cheesy look at a low-rated station struggling up from the bottom of all ABC affiliates for news ratings.
We wish there were more actual material, because as per reality show standards, they throw in repeated video for "rejoin" segments and teases. (Hey, so does TV news!)
It's hard not to root for the scrappy WJCL newsies, many of them on their first or second jobs...and longing to move to bigger jobs and bigger markets. As for the equipment, New Vision has promised to update it, and is apparently scouting for new studio digs - WJCL now camps out south of town near a car lot that used to be owned by its original owner.
In case you don't get the TV Guide Network, or don't want to watch the channel do its combination of video and scrolling TV listings, the show has a presence on the
"Hulu"
online video site...with full episodes on the available for broadband viewing free of charge.
What's next for the third season?
We don't know, but we suggest, humbly, "Making News: Cleveland Style".
Oh, we'd almost pay to watch that...particularly if they brought the TV Guide Network cameras into the basement of a certain hotel/apartment complex a couple of blocks from the Greyhound Bus Station in downtown Cleveland...