UPDATE 3:15 PM 11/21/08:
We added a new item below, about the debut of a new Toledo weekend radio show produced by one of our regular readers. Scroll down for the update...
-------
Cleaning up some items as we intend to head out the door for the weekend...
WNEO'S DIGITAL:
OMW hears from Western Reserve PBS that the station is still technically in testing mode today with its new digital signal for Youngstown market WNEO/45 Alliance, which lit up for the first time on Thursday evening.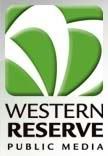 For now, WNEO has been operating at one-quarter its licensed power (which is 44KW), and the signal will continue to occasionally go off, then on again today as the testing continues. At some point later today, Western Reserve PBS hopes to light it up at full power, permanently.
Even that 1/4-power signal is getting out, as we've heard folks picking it up as far afield as Cuyahoga Falls and North Canton....giving the station better performance to the west than the current configuration of Parkin Broadcasting ABC affiliate WYTV/33, which is at 50KW until it maximizes its power after the February digital transition.
And no wonder - WNEO-DT's antenna, the former analog 45 antenna, is over twice as high as WYTV-DT's antenna.
The signal being seen at reduced power today is a good sign for the new digital 45, as it will eventually maximize to 500KW at the very same antenna height...
JUKEBOXING IT:
As the folks at "Sunday Oldies Jukebox" prepare for their second week back on the air via the facilities of Streetsboro City Schools-owned WSTB/88.9, there's another small piece of news.
The invitation to "SOJ" staffers to appear on John Carroll University's WJCU/88.7 University Heights has been extended, and the northern version of the Jukebox will air once again on WJCU's "Retro Radio" Saturday (4:30-6:30 PM).
OMW hears that the arrangement to substitute in one of Joe Madigan's two time slots is expected to continue at least through mid-December. Though the Cleveland market WJCU is not really a presence on the Akron radio dial, listeners can still check out the "SOJ" Saturday appearances via
WJCU's Internet stream
.
As far as "SOJ"'s original home base Sundays on WSTB, things are just a little different since it came back, with changed phone numbers and the like. Some interactive features are still missing, and the station may have to automate very early morning hours for a while. But the 50s and 60s music, the important part, keeps rolling.
All listeners need to know can be find
on the SOJ website
...
AT THE HOP:
Speaking of oldies music, we neglected to give a plug to long-time OMW reader Chuck Matthews for a new project that starts this weekend.
"At The Hop with Allan Brady" starts Sunday evening on the station Matthews is consulting, Matrix talk WNWT/1520 in the Toledo market. It'll air every Sunday 9 PM-11 PM when there is no sports conflict.
Chuck tells us about it:
"ATH focuses on the 50s/early to mid 60s...playing doo wop, rockabilly, soul and hit parade. Essentially, the music that present 'oldies' and 'classic hits' stations have abandoned due to demos."

Matthews produces the show, and hosted it in an earlier version when he worked at Clear Channel's oldies outlet in the Raleigh NC market, WTRG. Brady later took over hosting duties on that show from Matthews, and is still in the Research Triangle of North Carolina at WWMY "Y102-9".
Chuck tells us he could have voiced the new "At The Hop" show for WNWT, but his imaging voice is already heard all over the station...
BEST WISHES:
We won't cover this in detail, since our new friends over at
Tri-State Media Watch
have done so already.
But our best wishes to Cincinnati sports talk radio mainstay Lance McAllister, who's in the hospital recovering from a health-related incident this week.
After feeling discomfort in his chest for 36 hours, the WCKY/1530 "Homer" afternoon driver went to the hospital (spurred by a newspaper column on the topic), fainted, and actually flatlined - his heart stopped for a full 60 seconds.
One pacemaker later (it's being installed today), Lance says he hopes to be out of the hospital by Sunday to take his daughter to a concert. The station's Nick Brunker and Mo Egger have been filling in for him back at "Homer", though there's no word if Lance hopes to return to the airwaves Monday.
And he's bored, or so he says
on his "Lot D" blog
in an item posted Thursday night. McAllister updated it from the hospital:
I feel fine....no pain or discomfort. I'm a little bored....I have to sit around Thursday and do nothing. The burger Kelly brought me beat the mystery meat served for dinner. A nurse did come room to room with ice cream Wednesday night!
I have cable, (I watched UK-UNC and will watch the Bengals) and my laptop.
And hey, nothing beats being alive.
Here's hoping for a speedy recovery, Lance. And we're wondering if we'd be updating the Mighty Blog after flatlining for a full minute. Still, our own advice to him is - take it easy!...