The rolling wave of Clear Channel staffing/budget cuts has hit Ohio. This time, it's the folks on South Avenue in Boardman seeing reductions.
AllAccess reports that Clear Channel's Youngstown cluster has released three staff members...and two of them are long-time on-air staff members.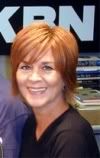 In addition to cluster engineer Mike Heim, CC Youngstown says goodbye to talk WKBN/570 afternoon co-host Casey Malone, and oldies WBBG/106.1 midday veteran Jerry Goddard.
Malone's exit would presumably leave WKBN afternoon driver Ron Verb hosting solo.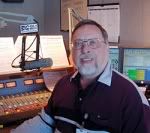 And we'll assume that "Big 106.1" will voicetrack someone into Goddard's midday shift.
Goddard has been with WBBG for many years, dating back to the late 1980's.
Malone, of course, was the long-time midday host on the frequency WBBG holds today, back when it was rock WNCD "CD 106".
She continued to do double duty when first joining Verb on WKBN, but eventually stayed only on the AM side of things - though continuing a weekend blues show on the current incarnation of WNCD "The Wolf" on 93.3.
In the "this could be worse" department: While South Avenue loses three staffers, AllAccess reports "at least" 17 job cuts at the Clear Channel cluster in Detroit.
It reminds us of the job massacre seen last year, when the company's Cincinnati cluster lost similar numbers.
And, frankly, Clear Channel staffers elsewhere have every reason to worry about more.
Not only is this the usual budget cut time of year for the company, but the strings are now being pulled by the private equity funds which have taken over Clear Channel.
And some of the trade press rumblings are warning people to expect even larger budget-related staffing cuts from CC this time around...