A mixed bag of items. Is Tuesday worth anything, except for the fact that it's not Monday?
"ESPN 850's" FIRST DAY:
There isn't much more to be said about the debut of the new lineup and on-air remodeling of Good Karma sports talk WKNR/850 as "ESPN 850". We think we've said just about everything.
But yes, on-air changes at WKNR and sister WWGK/1540 "KNR2" did take place as scheduled Monday, including the debut of the 10 AM-noon show hosted by WJW FOX 8 sports anchor Tony Rizzo. (Long-time caller "SportsBoy Tony"'s CursedCleveland.com blog weighs in
here
.)
And though we weren't there for what we presume was a celebration, former WKNR program director Michael Luczak's voice was finally excised from the AM 850 airwaves, replaced by new production voiced by legendary sports radio imaging voice Paul Turner.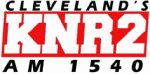 Turner has been serving as the imaging voice for WWGK, in its first incarnation as "Cleveland's ESPN Radio 1540"...and will continue to be heard on the newly-minted "KNR2".
Former WKNR mid-morning host Greg Brinda debuted his nighttime show, referring to the show's listeners and callers as "Night Crawlers". Umm, OK.
And as Brinda moved to the 6-9 PM slot, he actually got a break.
His primary sports talk competitor, WTAM/1100 "Sportsline" host Kevin Keane, wasn't even on the air in the time slot.
No, not due to a Cavaliers game, but due to the Clear Channel talk station's coverage of the Barack Obama presidential campaign rally in Cleveland...which lasted during the entire 6-9 PM time frame, including post-rally talk by WTAM host Bob Frantz. Keane picked up at 9, though he continued talking about the rally - and politics instead of sports.
So, Brinda had the entire potential Cleveland sports radio audience to himself, at least for one night - assuming enough people thought to tune the dial to 850 AM, which hasn't featured regular local sports talk in that time slot until, well, Monday night...
ALLACCESSING IT:
There were two items from AllAccess involving Northeast Ohio radio.
The trade website reports that Cumulus/Youngstown market manager Clyde Bass has left the building(s) after four years. Cumulus' Youngstown cluster covers eight stations, including powerhouse FMs like country WQXK/105.1 "K-105", top 40 WHOT/101.1 and classic rock WYFM/102.9 "Y103", along with five other AM and FM stations on both sides of the Ohio/Pennsylvania border.
AllAccess reports that Bass' replacement will apparently be named at a morning staff meeting on Tuesday.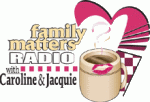 The site also reports that Salem talk WHK/1420 Cleveland is adding an hour-long daily program, a weekday version of the Cleveland-based syndicated talk show "Family Matters Radio".
UPDATE:
But it's been pointed out to OMW that it's actually sister Christian talk outlet WHKW/1220 "The Word" which is carrying the show from 3:30-4:30 PM weekdays. WHK - and sister CCM outlet WFHM/95.5 - also carry the weekend version of "Family Matters Radio", which may have contributed to AllAccess' confusion.
WHKW simulcaster WHKZ/1440 Warren/Youngstown will also carry the show, but
the WHKW program schedule
indicates that some local programming will pre-empt it in that market at least partially, for part of the week.
"Family Matters Radio" also airs in its weekend version on Cumulus talk WTOD/1560 Toledo...
LOCAL SYNDICATION TIES:
While we're talking about Northeast Ohio ties to syndicated radio, we note the launch of a new syndicated talk show hosted by talk radio veteran Leslie Marshall.
No, Marshall - last heard on liberal talk WWKB/1520 Buffalo - won't be doing her show here. Heck, when she was on in Buffalo, she did her program via ISDN from her Los Angeles home.
And her show won't be based here, either, as new programmer TalkUSA will produce it. That's the new company owned by former Air America Radio and Democracy Radio principal Tom Athans. Democracy Radio launched shows hosted by Ed Schultz and Stephanie Miller, both still represented by Jones Radio.
No, the Cleveland Connection for Ms. Marshall's new show is locally-based Envision Radio Networks, which will handle syndication for the program.
OMW hears that Envision will not just be selling the show to "liberal talk" stations.
Much like Stephanie Miller, Marshall has a long history on "general market" talk radio stations (in markets like Los Angeles, Chicago and San Francisco), and her radio career predates the recent establishment of left-leaning talk radio as a full-fledged format by many years.
It may be TalkUSA and Envision's best move.
With the upheaval in the format and changes at iconic network Air America Radio, it's anyone's guess how long "liberal talk radio" lasts as a full format.
With various stations dropping out of the format, including in Columbus and Cincinnati, the path to success may be in whatever "crossover" appeal Marshall can muster on talk radio stations of all kinds...
NOTE TO CLEVELAND'S NEWS ASSIGNMENT DESKS:
It's no secret that OMW is widely read at just about every local TV and radio operation, so it's no surprise that we've been tapped to "spread the word" to local TV newsies about a "post-sweeps" gathering called a "February Ratings Survival Celebration:
Announcing a February Ratings Survival Celebration. Let's start a new tradition and toast the end of the February book. Celebrate either after the early or late evening news at Becky's, 1762 East 18th, anytime after 7pm until closing. Everyone, from every station, is invited to join your fellow broadcasters in raising a glass to mark the end of sweeps. We'll have our next "meeting" after the May book.

In our past, we've attended similar gatherings elsewhere, and we're surprised local TV news types in Cleveland don't make this a more regular event...