We hadn't planned to say much about the report that the Air America Radio liberal talk network
has filed for bankruptcy
, primarily because the network reports that it will continue to operate. (Think "bankrupt airline".)
But the news has prompted at least some liberal talk stations to go on the record about it, and to restate their commitment to the nascent format. And among those stations is the progressive talker in our own backyard (almost literally), Clear Channel's WARF/1350 Akron "Radio Free Ohio".
WARF/CC Akron/Canton operations manager Keith Kennedy checks in with
a note on the WARF website
, saying the format "is growing, across America, and within Northeast Ohio".
And for those who continue to be confused - who think Air America is just another name for the entire format - Kennedy reminds listeners that the AAR programming takes up "less than 6 hours" of the broadcast day before midnight, plus overnight and weekend repeats.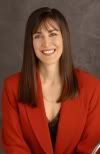 Echoing what's frequently said on the air by Jones Radio hosts like Stephanie Miller when their political opponents crow about AAR's problems, the point is once again made that the shows hosted by Miller, Bill Press, Ed Schultz, and Lionel - along with local midday host Joe Finan - are not Air America products.
The first three national hosts on that list are syndicated by Jones, and Lionel comes in via the WOR Radio Network out of New York City. Finan, of course, originates from the palatial Clear Channel World Domination HQ (Southern Command) on Freedom Avenue in Stark County's Jackson Township.
But WARF isn't throwing AAR "under the bus", as it were (cue bus/thump sound effect here):
We are committed to Progressive Radio in Akron, and will continue the growth of 1350am, with or without Air America. Our preference would be with our partners at Air America. Our hope is that they will emerge from their current situation stronger than ever and continue delivering the Al Franken and Randi Rhodes programs to 1350 as well as the growing number of Progressive Talk stations across America.
The AAR bankruptcy filing, meanwhile, is quite interesting for
its extensive list of creditors
. Not only are hosts like Al Franken and Mike Malloy easily found on the list, it reads like a "Who's Who of How to Run a Radio Operation".

And Northeast Ohio is represented by local radio type Tom Embrescia, who's listed as
being owed over $25,000
by the radio network.
Yes, that's the long-time local radio owner and executive (the former WWWE "3WE", WDOK) who apparently is now doing such things as
heading sales of the ".jobs" top-level domain
and owning "Partners", a company that,
from its website
, "is one of the country's leading direct marketing companies of framed artwork."
Embrescia is listed as an Air America board member
in this article from the online magazine Radar
last month, and tells the magazine:
"They're losing money. That's common knowledge. I think all along they've had some questions about what they're doing. They're always talking about raising more money, and there's always been times when [chairman of the board and Real Networks founder] Rob Glaser has come in to save the day."
That's certainly shown in the filing, with Glaser listed as the network's largest creditor by far.
Embrescia also shows his old-line radio wisdom, echoing words that many, many radio types have said about the Air America effort:
As for why Air America can't seem to turn a profit, Embrescia says it may have been a mistake to launch an entire left-wing talk radio network in one shot. "Maybe it should have been one or two programs," he says.
Another former local radio/TV owner and executive, Norman Wain, is
also an investor in the network
.
Wain was behind an early effort to syndicate AAR afternoon drive host Randi Rhodes (evenings on WARF) out of her then-current home of WJNO/1290 West Palm Beach FL, before Air America picked her up. He tells Radar that "(t)hey don't communicate with investors very well. They only come to us when they're looking for more money."
Another person with long-time Ohio ties who's on the Air America creditor list: Randy Michaels. The former top Clear Channel radio executive
is owed some $37,000
via a company run by his RadioActive LLC, based in the Cincinnati suburb of Covington KY.
And of course, regular liberal talk observers know that Randy's "Product 1st" is now the owner of the Jones-syndicated show hosted by the aforementioned Ed Schultz...