Some updates to the items below, and some speculation...with one totally unrelated item: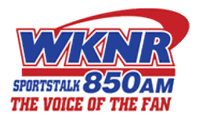 WKNR'S CHANGES:
Of course, when "ESPN Cleveland" launches on WABQ/1540, WERE/1300 or any combination of frequencies, Salem sports talk WKNR/850 has to find a new network, and a new way to fill ESPN Radio's hours. That move could be as soon as next week, as we've previously reported that the ESPN Radio 90 day notice to WKNR ends a week from today.
OMW has not yet heard what WKNR will use to replace ESPN Radio, but we'd be surprised if it was anything but FOX Sports Radio taking that network place on the Cleveland sports talker.
One very big reason for that: the very status of the other major 24/7 sports radio network, Sporting News Radio, is up in the air following Paul Allen's sale of the network's parent magazine to Advance/Newhouse...parent company, by the way, of your Cleveland Plain Dealer.
Though it competes with Clear Channel talk WTAM/1100, WKNR has a long-standing relationship with CC's Premiere Radio, which runs FSR and which syndicates 850 early afternoon mainstay Jim Rome. There's also no indication that WTAM would ever have any interest in long-form FSR talk programming.
And with the shaky status of SNR, WKNR may have no other choice...literally.
OMW has not heard yet what happens in morning drive next week after ESPN Radio's "Mike and Mike in the Morning" are no longer heard on AM 850, but we haven't heard peep one about the time slot being filled by a local show, either new or moved. If something other than FSR's Steve Czaban ("First Team on FOX") is heard in morning drive next week, we'd be surprised...but we could be wrong.
We also don't know how long it's been running, but OMW heard - tonight - what we believe is a new legal ID for WKNR...touting the station's 50,000 watt power level. Or, roughly, 50 times the 1000 watt power level of Good Karma Radio's WABQ/1540, which is presumably still - one way or another - destined to take the ESPN mantle from WKNR.
We would also not be surprised, if Good Karma doesn't end up with a single 24-hour signal for "ESPN Cleveland", to hear WKNR position itself as the only "full-time" sports station in Cleveland...a la Good Karma competitor Entercom's imaging at Milwaukee sports outlet WSSP/1250...
OHIO NEWSPAPER WATCH:
No, we're not expanding into covering the print world, but we do have an update to our earlier item about Akron Beacon Journal Browns beat reporter Patrick McManamon.
OMW hears that McManamon is keeping the post at least until the end of October. And, should voluntary retirement from other staff make it possible, he could stay on for good as the paper's Browns writer.
McManamon, of perhaps anyone on the ABJ staff, got hit the worst. His long-time service to the paper was interrupted for a brief stint as a writer for the Cleveland Browns' in-house website,
ClevelandBrowns.com
. If he'd have stayed at the newspaper, this discussion may not be happening at all...
REUNION:
And our "totally unrelated" item.
OMW hears that a radio reunion will take place tomorrow on ideaStream NPR outlet WCPN/90.3 Cleveland. The "Around Noon" show will feature Specs Howard and Harry Martin, who were last heard together locally on then-WKYC/1100 in 1966. The pair broke up as a radio duo shortly after that. WCPN's Jim Goldurs gets the honor of hosting their appearance.
The segment - slotted for about 12:40 PM on Wednesday - is meant to mark their induction this weekend into the Radio and TV Broadcasters Hall of Fame in Akron...