In no particular order: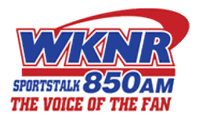 WKNR'S ESPN RADIO:
Thought Salem sports talk WKNR/850 Cleveland was totally out of the ESPN Radio stable of stations? Think again.
Though the talk radio version of ESPN Radio is set to debut soon on Good Karma Broadcasting daytimer WABQ/1540 in the Cleveland market, former ESPN Radio outlet WKNR ran ESPN Radio's World Series play-by-play over the weekend.
It's not really a surprise.
For one, unless Good Karma boss Craig Karmazin is ready to pull a nighttime signal out of his hat - or if he hasn't lost the potential deal with Radio One WERE/1300 as suspected - the nighttime World Series contests could not possibly air on the new station.
And in other markets, ESPN has given the games to stations which are not otherwise affiliated with the network's regular talk radio output. The rights are clearly able to be separated, though the incumbent ESPN affiliate likely has the right of first refusal.
It's just odd that one of ESPN's supposed reasons for wanting out of its deal with WKNR was the station's refusal to air evening play-by-play...and now, WKNR is airing that...
AND WHILE WE'RE DEALING WITH KARMA, GOOD OR OTHERWISE:
Outgoing Plain Dealer sports/media columnist Roger Brown noted on Sunday that
it appears "unlikely"
that the aforementioned WABQ/1540 would be firing up the ESPN Radio StarGuide by today, the date that Mr. Karmazin apparently told Roger - directly - that the flip would happen.
We don't know what's holding things up. Former WABQ owner Dale Edwards has already planted gospel on his WBKC/1460 Painesville, as we reported earlier. We can only guess that something like contracts from brokered time buyers at 1540 are in the way of Karmazin flipping on the ESPN switch.
And since we are out of range of both WABQ and WBKC, even on a good day, we depend on you, our readers, to let us know of changes at those stations...particularly if you're on Cleveland's East Side...
A LIBERAL DOSE OF LIBERAL TALK:
The only usual local programming on Clear Channel liberal talk WARF/1350 Akron "Radio Free Ohio" is provided by veteran talker Joe Finan weekdays from 11 AM to 1 PM. For about five hours on Sunday, that expanded - if only for one day.
"Radio Free Ohio" has been advertising its own role in the recently announced national contest to find "America's Next Liberal Talk Star".
On Sunday, it gave five novices a chance to win $1000, and be anointed the local entry in the nationwide contest...to be held in Washington DC. The winner will supposedly be presented with his or her own syndicated radio show.
We didn't know the Sunday event was happening, so we missed the live shows, but WARF is offering downloadable audio from each of the five would-be hosts - and a chance to vote on them -
on the station's website
.
We'll leave it to our readers to decide if plucking a member of the general public out of nowhere and positioning them as "the next star" will work for those fronting the national contest.
Remember, the job of replacing WARF's own Joe Finan on his former station was turned into an "Akron Idol" contest, with a nobody presumably set to be tapped to take over afternoon drive on long-time Finan home station WNIR/100.1.
Well, that is, until a former Cleveland Browns player with radio experience became the "ringer" in that contest...and took over the shift. Not that we have anything against Bob Golic, but his presence quickly shone light on the fact that the Media-Com folks didn't have the slightest clue about how they'd replace Finan...
STREAMING ALONG:
We have yet to note the two latest radio stations south of the Akron/Canton Airport doing live Internet streaming...so, let's fix that temporary oversight.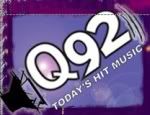 First up is D.A. Peterson top 40 outlet WZKL/92.5 Alliance, better known as "Q92". It's streaming live off a link on
the Q92Radio.com website
.
For those new to the region wondering how they get the "Q" out of "WZKL"...
The station was once known as WDJQ...and when it couldn't get those call letters back due to them being allocated to the Coast Guard, the Q folks apparently gave up on trying to find other call letters with "Q" in them. "WZKL" dates back to the station's days as oldies "Kool 92".
Then, it's a station featured frequently in OMW due to its upcoming changes.
That's right, Clear Channel-owned and Gary Petricola-operated WJER in Dover/New Philadelphia has put up
a full time streaming link
at
its website
. The Tuscarawas County outlet has had live streaming for local sports events for some months now, but this link is now operating 24/7.
AND THAT BRINGS US TO WJER-FM:
And yes, that could be another sign that Petricola is about 2-3 months away from losing his main FM signal in the move to the Clear Channel World Domination HQ/Southern Command on Freedom Avenue in beautiful Jackson Township/North Canton, OH.
To that end, we took another drive - we've been doing it every weekend - past the construction site which will soon sport a new tower for Cumulus rock WRQK/106.9 (also not long away, believe it or not, from Clear Channel ownership), a tower which will also hold the new 101.7 FM antenna when completed.
It appears that the tree clearing work is complete...there was no sign of such equipment this weekend, and there didn't appear to be much more to do in that regard. What needs to be done, as of our visit, is the landscaping/land work that needs to be done before the tower can be erected. We'd still be surprised if steel wasn't going up before December, weather permitting.
The station appears to be mainly simulcasting on AM 1450 and FM 101.7 now, though we did hear one exception. While Saturday's Ohio State-Indiana football game was heard on both stations, Sunday's Cleveland Browns drilling at the hands of the Denver Broncos was not heard on 101.7 FM. The station ran locally-programmed music while AM 1450 carried the Browns.
We're not sure why, other than to wonder if the Browns Radio Network is more strict about these sorts of things.
For one, despite the fact we heard Rubber City rock WONE/97.5 run Browns games earlier this year and promote itself as "Akron's FM Home of the Browns", the station did not run this week's game. It appears WONE can only run the games if a conflict pushes them off sister standards outlet WAKR/1590, and apparently the Cavaliers' pre-season contest on Sunday didn't push the Browns off of WAKR...