And for us, it's half of a six-pack of iced tea, since we don't drink, with an extra non-alcoholic chaser: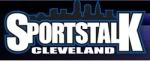 LEWIS TO STC:
We heard rumblings about this, and now get it officially from
SportsTalkCleveland.com
head honcho Paul Belfi.
Former WKNR/850 sports talk host Kendall Lewis is now taking noon-2 PM weekdays on the Internet sports talk outlet...which, of course, was once the online presence of the Salem Cleveland sports talk station. Until that falling out thing, that is.
There are plenty of ex-'KNR types bouncing around STC, mostly producers and the like, but Lewis is the second high-profile former WKNR host in Paul Belfi's stable. The other is former WKNR morning drive/midday host Bruce Drennan, who - as far as we know - will return to the online outlet when he's able to do so.
Lewis left Cleveland after being let go by WKNR in a "budget cutting" move, and took up a gig at a Memphis sports talk radio station...where he was bounced around the schedule a few times...
AKRONNEWSNOW
: A reader sends us word that Rubber City Radio has gotten its
AkronNewsNow.com
site up and running.
The site is pretty extensive, with local, state and national news, sports, traffic and weather. The local news, sports and traffic content appears to be updated in-house at the company's newsroom which services news/standards WAKR/1590, country WQMX/94.9 and rock WONE/97.5.
There's also an option to hear or podcast the station's latest newscast (presumably from WAKR), which we couldn't get working this afternoon. Maybe they're in "dress rehearsal" mode?
CINCY SHOE DROPS:
To use our usual shoe metaphor, at this point format changes in the Cincinnati market are dropping enough shoes to start a shoe store.
This time, it's the final (we presume) format for 94.9 FM in that market. You know, the station which used to be the "jammin' oldies" outlet "Mojo". You know, the format which moved to new market move-in 100.3 and got tweaked in the process by Radio One. You know, the frequency which was trumpeted as the new home of country WYGY "The Star"...which itself got tweaked and just landed as "97.3 The Wolf".
Oh, we already have a headache, and we have to check our generic pain killer for metal pieces.
The format wheel lands on the "rock" selection for 94.9. Well, sort of between "rock" and "alternative rock", which would certainly explain the announcements on then-WAQZ/97.3 telling the alt-rock station's listeners to give 94.9 a try.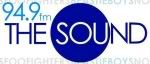 The Entercom-run station is calling itself "94-9 The Sound". (The sound of what? Did they get that from WUAB/43's old "The Block" on-air moniker?).
If you want to hear the 9,490 songs being played featuring everyone from the Dave Matthews Band to the Beastie Boys, point your browser at the station's website,
949thesound.com
.
We're pretty sure that wraps up the massive format changes in the Queen City. We think...
BYE, BYE LIBERAL TALK - IN MADISON?:
This is not really a local item, but it gives a local broadcaster a choice to make.
For whatever reason, a station that's usually held up as an example of progressive/liberal talk radio's success is dumping the format.
Clear Channel's WXXM/92.1 Sun Prairie WI, otherwise known as Madison market liberal talk outlet "92.1 The Mic",
is flipping to FOX Sports Radio
in January...dumping not only Air America programming from Al Franken and Randi Rhodes, but Jones Radio's Stephanie Miller and Ed Schultz. All four hosts are heard here on Clear Channel Akron liberal talk outlet WARF/1350 "Radio Free Ohio".
(Please. No back and forth sniping about the worth of the format here. It only ends up ugly, and any attempt to compare the situation to, say, the future of the format here is a stretch.)
We only bring it up because the move will take the attention of a Cleveland station owner for a while.
The current FSR affiliate in the Madison market is none other than WTLX/100.5 "FOX Sports Radio Madison", which is owned by...you guessed it, Good Karma Broadcasting.
Good Karma's Craig Karmazin has moved to Cleveland, either temporarily or permanently, but now has to figure out what to do with his Madison sports outlet from here.
And no, the answer isn't "ESPN Radio Madison" - at least as far as we know. The new FSR affiliate at 92.1 will actually co-exist with the market's long-time ESPN Radio outlet, Clear Channel sister station WTSO/1070.
Whenever Good Karma's WWGK/1540 "Cleveland's ESPN Radio 1540" gets enough hours on its daytime schedule to broadcast past 7 PM, the station will feature Karmazin and his co-host's hour-long "Steve and Craig Show", which originates in part from his Madison outlet. And in part, here, due to Karmazin's presence in Cleveland...