We're not yet stuffed with turkey and the trimmings, so here's some more random items:
MEDIA SHAKEUP:
We can't give any more details yet, as we have yet to nail this down.
But OMW is hearing pretty solid rumors of a major shakeup at one Northeast Ohio media outpost, including people being let go...and the way that operation does business being drastically changed.
Expect to read more about this in the next day or two, as we're trying to get an official response from an executive of the operation in question.
But if you're out there worrying, don't.
If this news doesn't ring a bell with your own situation, it's not you... OMW hears that those affected by the changes are already aware of them. And you'll notice our wording is very careful.
And no, it has nothing to do with a Canton AM station...or FM, for that matter. That's all we'll say...
SAVAGE MOVE:
AllAccess reports that Cumulus talk WTOD/1560 Toledo is picking up TRN's Michael Savage, after "The Savage Nation" was dumped by Clear Channel talk competitor WSPD/1370.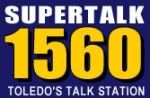 Savage will air on WTOD in his live time slot from 6-9 PM. Well, eventually. Not yet.
Like WWGK/1540 "Cleveland's ESPN Radio 1540" and its planned clearance of owner Craig Karmazin's evening show "Steve and Craig", WTOD can't air Savage yet because it is a daytimer...and the show will not actually be heard on 1560 in Toledo until roughly March, according to
the FCC's website
.
If you tune to 1560 in Toledo between 6 and 9 PM until then, you'll hear Radio Disney booming in...due the signal of 50,000 watt WQEW in New York City booming into the region.
Now, that'll be a jolt in the Spring...from Savage to Radio Disney without re-tuning a radio!
We ordinarily would get this kind of stuff from regular OMW reader Chuck Matthews, who's WTOD's program director, but we haven't heard from him on it...
20 YEARS:
And congratulations to Mount Vernon non-comm
WNZR/90.9
.
AllAccess reports that the Mount Vernon Nazarene University CCM outlet recently celebrated 20 years on the air with a 20 hour live broadcast.
And there's a reason the small college station has such a professional outlook.
Former WQIO/93.7 station manager Joe Reinhart took over as MVNU's Director of Broadcasting when he left the outlet once owned by Clear Channel, which is now BAS Broadcasting's "Eagle 93.7".
And his wife Marcy is station manager and morning co-host. She also has experience at the city's commercial broadcast duo, and is also an MVNU graduate (1991)...