Just clearing out the OMW "Hold" file for the weekend:
WJER-FM GAMES:
While we're trying to figure out when Clear Channel-owned WJER-FM/101.7 will move up from Dover/New Philadelphia to soon-to-be sister station WRQK's site in Canton - we paid another visit to the station's website.
The station's
sports calendar
lists events on 101.7 through the Ohio State/Michigan football game on November 18th.
We're not sure if that means anything...probably not, as such things can always be moved.
But OMW has heard from locals in the Dover/New Philadelphia area that former WJER owner/current manager Gary Petricola now hopes to air a full schedule of high school football this fall on the FM side. The local games are also being simulcast on the Internet. We hear the station may actually air Internet-only games if 101.7 is no longer around.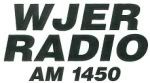 We've also heard that it's a foregone conclusion by locals that Petricola keeps operating AM 1450 in place in Dover after 101.7 moves north, echoing our comments from earlier entries.
Would he hope to add another FM to 1450?
Who knows, but just about everyone short of the guy who shines shoes outside the local courthouse tells us that WNPQ/95.9 New Philadelphia owner Jim Natoli has absolutely zero interest in selling either that station, or sister WBTC/1540 Uhrichsville.
When the topic got brought up at dinner recently, our radio-knowledgeable dining companions wouldn't let us finish the sentence before blurting out that "Mr. Natoli will never, ever sell that station, let alone let it move back to Dover/New Philly"...
PIRATES MOVE:
Speaking of sports, this isn't a local one, but could affect parts of Ohio anyway.
Both Pittsburgh newspapers are reporting that the Pittsburgh Pirates and Clear Channel will announce the move of Pirates broadcasts on Tuesday, from long-time home CBS Radio news/talk KDKA/1020, to Clear Channel FM talk WPGB/104.7. The move was first reported by
the Tribune-Review's Rob Rossi
on Friday, and a story
appears today in the Post-Gazette
.
As Rossi notes, that means Clear Channel locks up all of the major Pittsburgh sports contracts on its FM stations, with the NFL Steelers long on WDVE/102.5 and the NHL Penguins recently moving to WXDX/105.9. On the college site, the Pitt Panthers are also on a Clear Channel FM station, moving in a couple of months from WPGB to oldies WWSW/94.5 "3WS".
(Our apologies for mangling the calls and frequency of that latter station. Unlike newspapers, we generally correct stuff like that!)
Clear Channel also has a stranglehold on sports here in Northeast Ohio, with long-term deals for the Browns, Indians and Cavaliers on the company's stations.
The Pirates move means that far-flung fans will have to turn to local affiliates or the Internet (or XM Satellite Radio) outside of WPGB's coverage area. But we wonder how many fans were listening to night games on 1020 outside of Western Pennsylvania...
ASKING FOR SUPPORT:
Up to Youngstown we go, where Chelsey Broadcasting ABC affiliate WYTV/33 is asking for viewer help regarding its new MyNetworkTV sister station.
Channel 33 is running a crawl on
WYTV.com
, asking viewers to contact the Time Warner Cable offices in Youngstown and Warren to request that "My YTV" be moved from the digital tier (where it's on channel 534) to the basic cable lineup.
As shown here, the crawl emphasizes the channel's local news programming, including the talk show "For the People" and the 10 PM edition of "33 News" on the station.
Local Armstrong and Comcast (ex-Adelphia) systems displaced Cleveland UPN-to-MyNetworkTV affiliate WUAB/43 with the new WYTV-produced channel earlier this week on their basic cable lineups...
NFL MAPS:
And just in time for the first week of the NFL season, we'd like to point out excellent work done by one J.P. Kirby.
This football fan has put up
constantly updated maps
showing which CBS and FOX stations will carry which Sunday NFL matchups.

And we do mean updated, because as of Friday, Kirby's maps show that most CBS affiliates in this region have switched from carrying Buffalo/New England to the AFC North-related matchup featuring Cincinnati playing Kansas City.
The Browns are a FOX game this week, with the NFC's New Orleans Saints in town for the opener on Sunday. (The visiting team generally determines which network covers the game.)
And that allows us to point out a problem for local HDTV owners who are also Browns fans. CBS is not budging this year from only offering three Sunday games in high definition, usually two early games and one 4 PM contest.
Unless the Browns get much better this year, Cleveland fans with big screen TVs are likely to see most of the team's games this season on WOIO/19 in glorious...er....4x3 upconverted standard definition. We hear CBS will gradually increase its HD football carriage until all games are in HDTV, by the 2009 NFL season.
The Sunday Browns/Saints tilt is in HDTV due to FOX carrying the game. FOX usually televises up to six games per week in HD...