OK, so we're a few thousand miles east of Arizona, but here are three items - at least two of them with a Northeast Ohio connection:
KDKB AND RUBY STILL ROCKING:
We know some cold water was thrown on the Internet rumor that long-time Phoenix rock outlet KDKB/93.3 would flip to a Spanish-language format...a rumor that was fueled by the station's stunting and a Spanish-language message on its own website.
Sure enough, the stunt was just that, and KDKB returned to rocking last Friday, under the tagline "Everything That Rocks"...with the major change being a widening of the station's playlist. (Sound familiar, "92.3 K-Rock" listeners?)
It only merits mention here for the same reason it did before - former WMMS/100.7 personality Ruby Cheeks
remains in her midday time slot
on the Phoenix station, and is not "on the beach"...
VIRGIN JOB:
He's probably best known most recently as the main alternative rock personality at Washington-turned-Baltimore legendary alt-rock station WHFS.
But Tim Virgin has Cleveland on his resume, as the former afternoon driver at "Jammin' 92", the once-top 40 outlet then known as WZJM/92.3.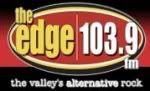 Virgin now moves to Phoenix, as he's named APD/MD of that city's alt-rock outlet, KEDJ/103.9 "The Edge".
And oddly enough, his former home here is now an alt-rock outlet, the above-mentioned WXRK/92.3 "K-Rock". And just like his most recent radio stop in Baltimore, "K-Rock" now has a significant FM talk presence - with "Rover's Morning Glory" in morning drive, and "Opie and Anthony" in afternoon drive...
NOT REALLY RELATED TO NORTHEAST OHIO...:
But since we're spending electronic time in Phoenix, an update to our "FM News/Talk Watch".

Bonneville news/talk KTAR/620 has officially moved to the FM signal which will become its only home at the end of the year, KTAR-FM/92.3 Glendale AZ.
With the move, KTAR now images exclusively as "News 92.3", though the AM 620 simulcast won't give way to a new all-sports format until January 2007. (Perhaps that's why they still call the evening sports talk show "620 Sportsline" despite the frequency change...)