There aren't just leftovers from Thanksgiving. We left a few as we head into Saturday:
THAT OTHER CC AKRON/CANTON CHANGE:
With all the attention about the item involving the replacement of Al Franken with Ed Schultz on Clear Channel Akron liberal talker WARF/1350 "Radio Free Ohio", we forgot word on another change in the cluster.
OMW hears that WARF sister talker WHLO/640 is picking up Premiere's new weekend show with Bob Costas. WHLO will air the Costas show Sunday evenings between 8 and 10 PM, starting this Sunday.
It feeds as early as Saturday morning at 6 AM, where Salem sportstalk WKNR/850 airs it in Cleveland. Or, according to their website, maybe they air "award-winning broadcaster Bob Castas"...whoever HE is.
But we like the Sunday night placement. Not only are we generally not awake at 6 AM on a Saturday - who is? - but that's where Costas' old show "Costas Coast-to-Coast" aired. It seems to us to be the perfect time, though we suspect some sports fans are watching "NBC's Sunday Night Football" at that hour instead.
SPEAKING OF FOOTBALL:
OMW gives a nod to Wooster's WQKT/104.5 "SportsCountry" for an annual tradition.
The Dix Communications country/sports outlet is airing every single game in the state High School Football Championships, starting today and ending with tomorrow's Division I championship contest between Mentor and Hilliard Davidson.
WQKT has been doing this for many, many years, and they air all of the games no matter who is playing...even if there are no Wayne or Holmes County teams in the contest.
By the way, that Division I game tomorrow night will be carried on the radio in Cleveland by Salem. No, not on sportstalk WKNR/850, but on sister talker WHK/1420.
WKNR's website
is still promoting the game, though, with the station's Mike Catan and Josh Sabo doing the honors of calling the game, along with Casey Kulas and Chris Fedor.
UPDATE 12/2/06 10:05 AM:
We're told that the game is airing on WHK because of a Cleveland State Vikings game on WKNR. We keep forgetting that WKNR actually has the Vikings...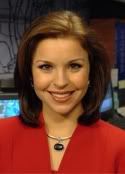 SHE'S ABOARD:
Since our last item about the appearance of former WYTV/33 meteorologist Melissa Mack on Cleveland FOX O&O WJW/8, it appears she's been permanently announced as part of the "FOX 8" news team.
OMW readers saw her being introduced on the station's "FOX 8 News in the Morning" as a new second meteorologist to Andre Bernier on that show, and it was also announced that she'll be seen on the station's noon newscast.
That information is confirmed by
her brand new FOX 8 bio page
, which - according to the time stamp - was put on the MyFoxCleveland.com site just this morning.
And in case you missed her introduction, you can watch one of her first appearances on Thursday morning via video on
this page
...
BYE, BYE, JERRY, JERRY?:
It's almost anti-climactic considering the downward trajectory of Jerry Springer's radio career path, so we'll not even give it a full item.
But it appears the TV Talkmeister may be stepping down from his midday radio talk show, which started as a Clear Channel project, and eventually was picked up by Air America Radio.
That's a nugget in
this column by Chicago Sun-Times radio/TV guru Robert Feder
. Feder reports that Springer's just lost his Chicago affiliate, with Jones Radio's Stephanie Miller picking up an 8-11 AM live clearance on Windy City rimshot liberal talk outlet WCPT/850.
From Feder's column:
Jerry Springer, whose talk show has been airing from 8 to 11 a.m., exits the Newsweb Corp. station for now -- and could be stepping down from radio entirely.
We don't know if Feder knows something, but Springer is partially based in Chicago, where he tapes his TV show, and splits his radio time with Cincinnati's Clear Channel facility.
But we do know that Springer is talking to not a lot of people on the radio lately. We'd be hard pressed to come up with an affiliate list for him outside of his Cincinnati flagship, WSAI/1360.
Stations have dumped him right and left (or left and left), and Chicago was his only major market affiliate outside of the Queen City. The move of his show from the main Air America Radio schedule to its syndication arm screamed of "we're parking it here while he's still doing it"...