Back in the day, when dinosaurs roamed the e....no, wait...when new Cleveland sports talk radio station WKNR/1220 started making its mark in Northeast Ohio, your Primary Editorial Voice(tm) checked in more than once as a listener with Peter Brown, the station's controversial afternoon drive host.

Fast forward to 2006, and Peter Brown checks in with OMW.
In a missive directly to Your Mighty Blog of Fun(tm), Mr. Brown tells us that he's "flattered" that his name is being mentioned as part of the mix of possible changes at the new Good Karma-owned incarnation of his former station, now at 850 AM.
But no, Peter says, he has NOT talked with Good Karma boss Craig Karmazin about any possible role on the revamped sports talk station, though he said he would make his own contact with Mr. Karmazin "in the near future".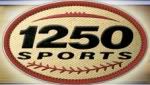 Peter Brown competed with Good Karma sports talk outlet WAUK/1510(-WMCS/1290) "ESPN Milwaukee" as the afternoon drive host at WSSP/1250 "SportsRadio 1250".
Well, until recently, when the Entercom station said goodbye to the former WKNR host.
And he has nothing but good things to say about the man who's taken over his former Cleveland radio home, saying it would be "an honor and a privilege" to work with Mr. Karmazin:
I have great respect for Craig Karmazin and Good Karma Broadcasting. He has a great sense of what a market needs, and the correct way to operate a successful sports station. I admire the fact that he continually defeated a much larger company in Entercom with less money and a weaker signal. Present company excluded, of course.

With the last line, Brown notes that he bested WAUK's highest-profile local host, Steve "The Homer" True, in the last ratings period.
After his stints outside Northeast Ohio radio, including runs at both ESPN Radio and Sporting News Radio, Peter says this area still has "a special place in my heart", and notes that not only did he find his first afternoon drive gig here - he met his wife here.
(He also notes that he was NOT fired from WKNR the first time around...saying he turned down a raise from a modest salary and went without work for a few months, before ESPN Radio hired him. He tells us he continued to live in the area after taking that job.)
Mr. Brown calls Karmazin "an innovative mind" in a business he says is now "filled with mediocrity".
So, yes, it would appear Peter Brown IS interested in returning to Cleveland. We don't know yet if Mr. Karmazin is returning the interest.
We have heard his name kicked around on the Who Could Good Karma Hire List, but we've heard a few names kicked around - as far as we know, no one's actually been hired yet, even seemingly sure lock Tony Rizzo, the only name of all of them who has actually done sports talk radio work for WKNR's new owner - even if only for one weekend morning.
But Peter Brown being even in the "possible" mix has sure kicked up some dust here...