There's still more reaction to Cavaliers owner Dan Gilbert's replacement of long-time Cavs TV play-by-play voice Michael Reghi with Fred McLeod, who comes from the same role on the Detroit Pistons' TV games...
Plain Dealer sports/media columnist Roger Brown, in a rare Thursday appearance in the PD, confirms that
McLeod will indeed be Reghi's replacement
on FOX Sports Net Ohio and WUAB/43's Cavaliers telecasts.
Reghi did not have much to say. In a prepared statement distributed to all the local media outlets, he said, quote: "I am extremely disappointed and disillusioned by the timing of my removal as the Cavaliers television play-by-play announcer." He tells The Artful Roger in a brief phone interview that he's not ruling out pursuing other NBA announcing gigs.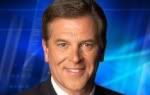 Brown also tells us that McLeod actually is returning to an old job, having done Cavaliers TV play-by-play in the 1979-1980 season in addition to his time as a sports anchor/reporter at "NewsCenter 8", i.e. the news operation of then-WJKW/8 (now FOX's WJW "FOX 8").
We hear that Cavaliers owner Dan Gilbert is spinning this as a "return home" for someone with Cleveland ties, while noting that Reghi is actually from Pittsburgh. But
according to McLeod's bio
on the WDIV/4 website:
Although a Pittsburgh native, Fred's lived in Detroit for almost 20 years. He's been with Local 4 since 1989.

Roger Brown notes that McLeod is "a Strongsville native", so we're not sure who to believe here. (Yes, we can see you typing those comments already.) Perhaps he was born in one city and spent most of his life in another, though we don't know which is which. And we don't know why his official TV bio would make no mention of the Cleveland area...if he spent a significant part of his life here aside from a year at a local TV station.
But, "returning home" is a clear attempt by Gilbert to not frame this move as "bringing another Detroit buddy to turn the Cavaliers franchise into Pistons South". To the average Cleveland TV viewer, Reghi's a Clevelander, and McLeod's from Detroit...and most people (like us) don't remember his very brief stint on local TV, and don't remember that he's apparently from here.
We're reminded of the problems Shane "Rover" French faced in the Chicago radio wars. French is a Chicagoland native, but to radio listeners, he was a guy from Cleveland. McLeod's birthplace or childhood or brief local TV work isn't what's carrying the day here, it's nearly 20 year presence in Detroit.
Akron Beacon Journal sportswriter Terry Pluto weighs in with
a mostly opinion piece
on Reghi's dumping from the Cavs TV games.
Pluto basically shares our view on the situation. We weren't huge fans of Reghi or his style, and we'd much rather follow the True Voice of the Cavs, Joe Tait. We also did not know Reghi personally, but do hear that he was a loyal, hardworking employee who threw everything he had into covering Cavaliers basketball.
A sampling of Pluto's take on the situation:
Firing Reghi makes little sense, unless there is a side to this story that has yet to be told. But waiting until August, when the basketball job market is tightest, just seems unfair and cruel.

Though Pluto characterizes this as a misstep by Gilbert, he does realize the reality. As WKNR/850 afternoon driver Kenny Roda even admitted yesterday, All Things Cavs revolve around number 23, Bath Township resident LeBron James.
Pluto said - quite correctly - that you could put Alvin and the Chipmunks on the Cavs TV broadcasts and people would watch, as long as LeBron is rocketing skyward towards a fantastic dunk.
And we agree that McLeod should be given a fair shake when coming to town...he did not fire Michael Reghi.
But the handling of this one by the Cavaliers' organization and Mr. Gilbert? Bad...very bad...